Owners
Steph
Playlist
"relaxed, plus a bit of dance music"
The Port vibe is…
"upbeat"
Opened
2011
No. of employees
8
---
Making the connection
Red Lime Shack's owner Steph was living in Melbourne when she discovered Semaphore and decided to move to Adelaide.
However, after arriving and walking around Port Adelaide, she knew where she really wanted to be. "I thought 'wow, this place is amazing'… it was just one of the world's best kept secrets," says Steph.
When Steph began renovating the café space, she kept the doors open and invited the locals – many of them had never been inside the old building – to see what was going on.
Says Steph, "We had half the community helping us build it. People I'd never even met before were helping me chip away at the tiles and do the walls and paint the floors. I'd never experienced that anywhere. People just wanted to get involved."
The area's strong sense of community was exactly what Steph was looking for, as was the chance to set up business on her own terms. And that it may well lead to more than just the revitalisation of an historic suburb.
"There's a real opportunity to come in [and] do what you want to do… We're the people at the beginning… building the vibe."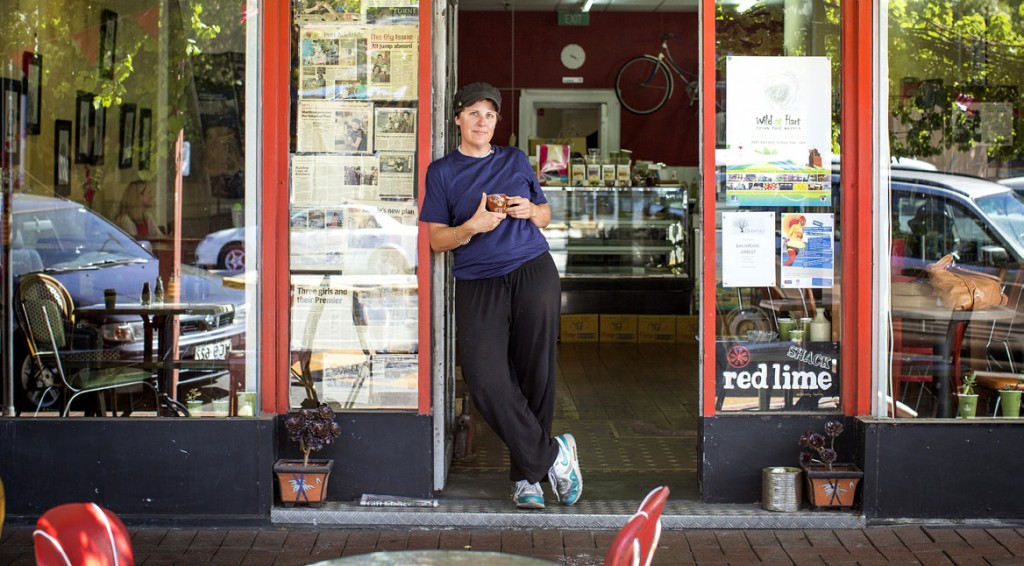 With her endless energy and entrepreneurial nature, Steph was the perfect fit when Renewal SA put out a call for tenders to set up and coordinate the Wild At Hart market.
Beginning in May 2014, the event was held every Sunday at Hart's Mill. Wild At Hart had a quality food focus with organic, local and direct from the producer being the key points.
Though the markets saw great success, so too did Steph's other businesses and she began to focus on another café presence in Semaphore, to run alongside Red Lime Shack. Wild at Hart markets ceased in 2017.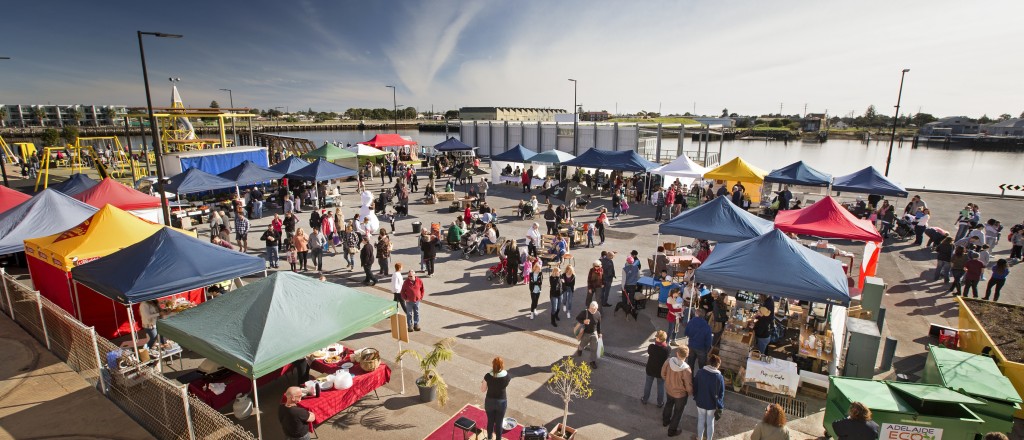 But Steph continues to believe in all the Port has to offer, "This is the most successful business I've had… There's definitely something about Port Adelaide – I've had cafés in three different states and lots of different suburbs – and this suburb stands out… They care about what you do, about making the connection,  and it's real."
Steph is adamant that good food is the priority. "I think if you put a niche business anywhere, you'll draw people," she says.
We look forward to seeing Steph going from strength to strength, here in Port Adelaide.