Construction has begun on stage one of the new residential community envisaged for Dock One at the Port.
By the end of next year, this prime maritime location will boast more than 120 new architecturally-designed townhouses and apartments that draw inspiration from the rich industrial heritage of Port Adelaide and give rise to low maintenance, waterfront living.
Currently, roads are being built and services such as water, electricity, gas and NBN internet are being connected. Led by Starfish Developments, the new masterplanned neighbourhood at Dock One aims to be walkable, community-focused and deeply connected to the maritime and migrant past that made Port Adelaide the state's most significant industrial gateway for more than 100 years.
Importantly, the old and the new will co-exist in a mixed-use precinct that will feature a reinvigorated version of the local community garden as well as the last remaining Customs House.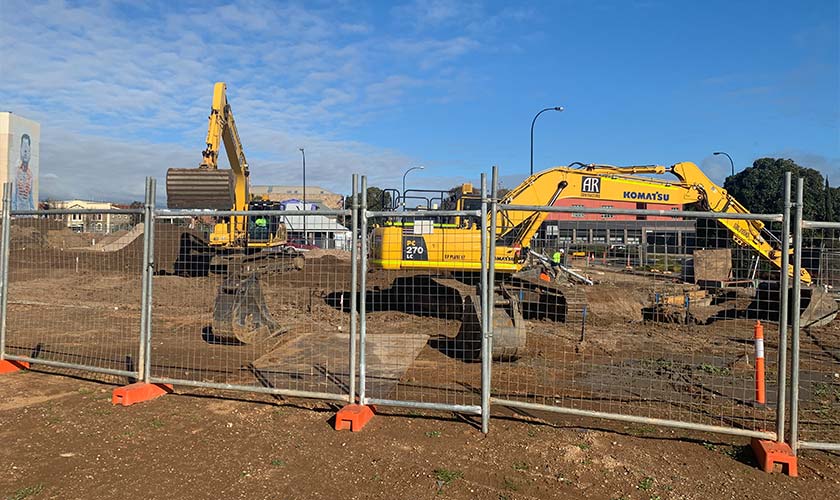 Plans are also afoot to transform the iconic but vacant Department of Marine and Harbors Building into a boutique hotel, including a rooftop bar, restaurant and outdoor cinema.
The commencement of works at Dock One represents an exciting milestone in the reinvigoration of Port Adelaide, considered to be the last underdeveloped waterfront dock area in Australia.
At its completion, the Dock One development will comprise 650 homes over 8.53 hectares and will feature a dockside piazza, pedestrian bridge, public pedestrian promenade around the entire water frontage, green spaces, eateries and coffee bars.
Construction of stage one has generated approximately 40 jobs in the region and will bring at least 250 new residents to the Port.
Ninety per cent of available homes on the market have now been sold, with home-buyers expected to start moving in from mid next year.