The Adelaide Fringe is coming to the Port again and there is a huge selection of events to choose from this world-class event.
This year we have no less than 30 Fringe Events being hosted in the Port — from visual art to cabaret, comedy to live music, day-long festivals to family events — there is something to suit everyone!
Here's the full list of Fringe events taking place in Port Adelaide — just click on the event titles below to see more information.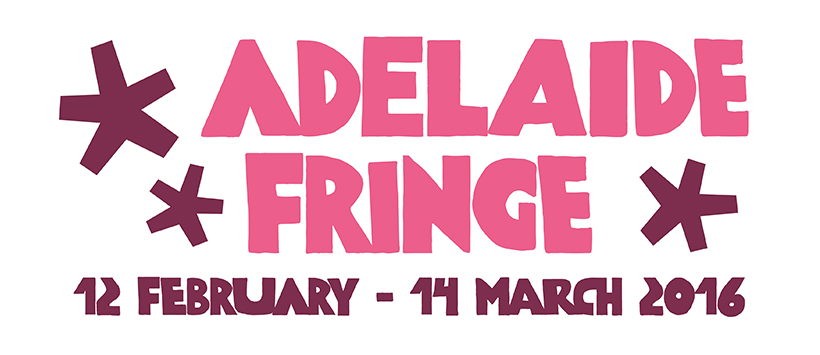 Visual Art
Nannygai, Nymphaea and Natalie (FREE)
Cats in the Loft Retail Gallery, Level 1, 168 St Vincent Street, Port Adelaide
February 11–14, 18–21, 25–28
March 3–,6, 10–13
Resurrected Limbs (FREE)
Black Diamond Tattoo Studio, 216 St Vincent Street, Port Adelaide
February 12 – March 14
Arthur Illuminated (FREE)
Red Lime Shack, 158 St Vincent Street, Port Adelaide
February 12 – March 14
Sunset Dreams (FREE)
The British Hotel, 13 North Parade, Port Adelaide
February 12 – March 14
At The Edge (FREE)
66 Commercial Road, Port Adelaide
February 13–28
There's No Starbucks Here (FREE)
Cats in the Loft Retail Gallery, Level 1, 168 St Vincent Street, Port Adelaide
February 18–21, 25–28
March 3–6, 10–13
GRIT (FREE)
Hart's Mill Packing Shed, Mundy Street, Port Adelaide
February 19–21, 25–28
March 3–6
Bus Full of Art (FREE)
Lighthouse Square Waterfront, Commercial Road, Port Adelaide
February 20–21
OMG (FREE)
66 Commercial Road, Port Adelaide
March 4–14
Events
Ghost Crime Tour
Lighthouse Wharf Hotel (front entrance), 1 Commercial Road, Port Adelaide
February 12, 13, 19, 20, 26, 27
March 4, 5, 11, 12
Kid's Fringe at the Hart (FREE ENTRY)
The Flour Shed, Hart's Mill, Mundy Street, Port Adelaide
February 14
HMB Endeavour Visit (FREE ENTRY)
McLaren Wharf
February 20–21
SA Cheese & Wine on the Falie Quarter Deck, Dockside
The Historic Ketch Falie (above decks), McLaren Wharf, Port Adelaide
February 22 – 24
A Journey into the Future on board the Falie
The Historic Ketch Falie (below decks), McLaren Wharf, Port Adelaide
February 22 – 24
Carnivalesque (FREE ENTRY)
Carnivalesque Lane, 163 St Vincent Street, Port Adelaide
March 5
Children's / Magic
Bumbles the Clown (FREE)
New Market Hotel, 132 Commercial Road, Port Adelaide
February 13, 27
March 5
Kid's Fringe at the Hart (FREE ENTRY)
The Flour Shed, Hart's Mill, Mundy Street, Port Adelaide
February 14
AMAZO the Magician (FREE)
New Market Hotel, 132 Commercial Road, Port Adelaide
February 15, 17, 23, 29
March 2
Comedy
PLAN C
The British Hotel, 13 North Parade, Port Adelaide
February 23–25
The Return of The Beautiful Bogan Tour
The British Hotel, 13 North Parade, Port Adelaide
February 27
Cabaret
A Burlesque Show Named Desire
The British Hotel, 13 North Parade, Port Adelaide
February 19, 26
PLAN C
The British Hotel, 13 North Parade, Port Adelaide
February 23–25
Inspired
The British Hotel, 13 North Parade, Port Adelaide
February 23–25
Carnivalesque (FREE ENTRY)
Carnivalesque Lane, 163 St Vincent Street, Port Adelaide
March 5
Theatre
Opening a Fuzzwollop's Frame of Mind
Waterside Workers Hall, 11 Nile Street, Port Adelaide
February 18–20, 25–27
Music
Aquattica
SA Maritime Museum, 126 Lipson Street, Port Adelaide
February 12–14
The Boat that Rocked
Port Princess Dolphin Cruises Fishermen's Wharf (Queen's Wharf), Port Adelaide
February 13
Lord of the Strings
The British Hotel, 13 North Parade, Port Adelaide
February 26
Port Rocks (FREE)
Multiple venues
February 28
Port Rocks: Dolphin Sanctuary Cruise
Port River Dolphin Explorer
February 28
Double Feature – The Rocky Horror Tribute Show: A tribute to the musical talents of Richard O'Brien
The British Hotel, 13 North Parade, Port Adelaide
March 4–5
Classical Guitar – Jonathan Prag
St Paul's, 1 Church Place, Port Adelaide
March 11
The Happening
Waterside Workers Hall, 11 Nile Street, Port Adelaide
March 12