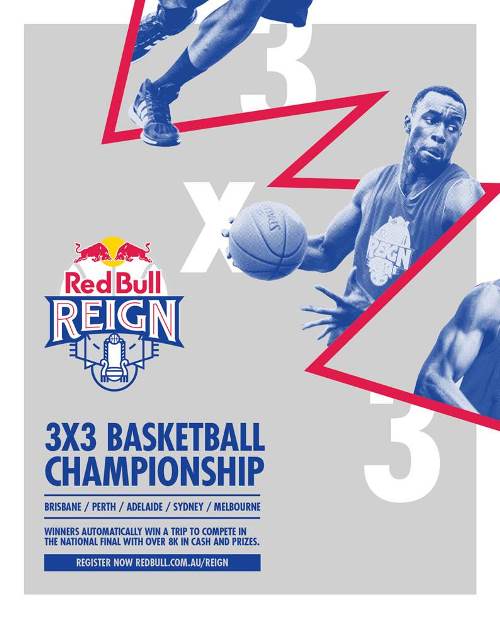 Red Bull Reign is calling for teams to test their ability to own their court while accumulating the most points in the Flour Shed.
The Red Bull Reign is a national basketball challenge in which teams compete in the ultimate 3-on-3 battle, testing endurance, skills and teamwork while trying to outlast their opponents over a gruelling 13-game tournament.
The South Australian state qualifier is being held in Port Adelaide at Hart's Mill on Saturday, 8 October 2016.
The winning team at each state qualifier receives a cash prize and a spot in the Red Bull Reign National Finals in Melbourne, where they have the chance to win an additional cash prize of $8000 and be crowned the Red Bull Reign National Champions.
Register your team now for the early bird price of $80 per team.