Our local Wild at Hart fresh food market will be taking a short, well-deserved break for two weeks.
The last market for 2015 is on Sunday, December 20*, but they'll be back on deck next year on January 10 from 9am to 2pm at Hart's Mill, Port Adelaide.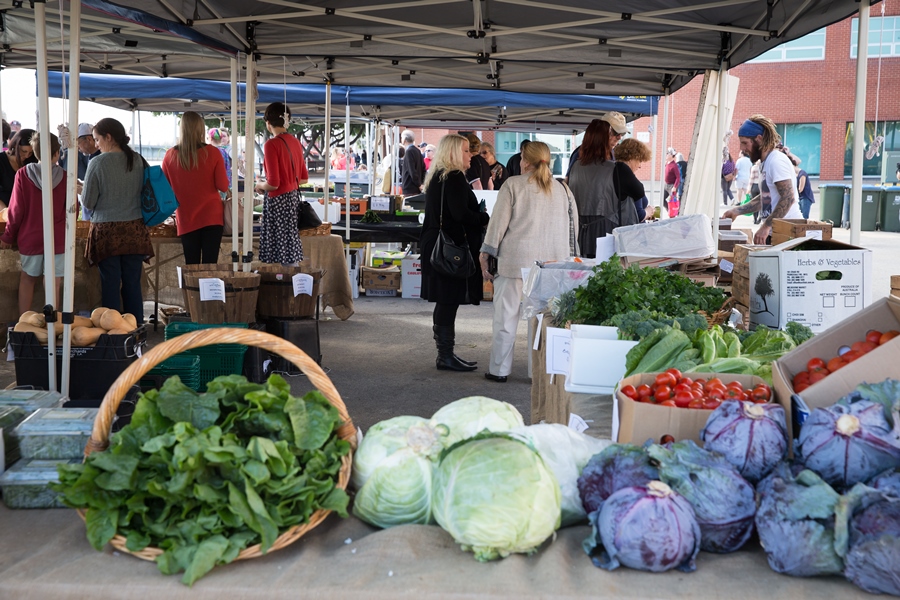 In addition, we're thrilled to hear we have more fresh produce available at our local market.
Riverland growers, Sam and Valma now have a permanent stall at Wild at Hart, providing lots of fresh fruit and veg directly from their farm.
Think what you could cook up with spinach, kale, eggplant, tomato, pumpkin, pears, nectarines, avocado, nectarines etc!
Support local growers who bring you produce straight from their farms at Wild at Hart every Sunday from 9am until 2pm.
Visit Wild At Hart on Facebook for updates.
*Note: We would like to apologise for incorrectly stating that Wild at Hart's last market date is on December 13 in Our Port's latest newsletter, The Portal. Their last market day for 2015 is December 20.