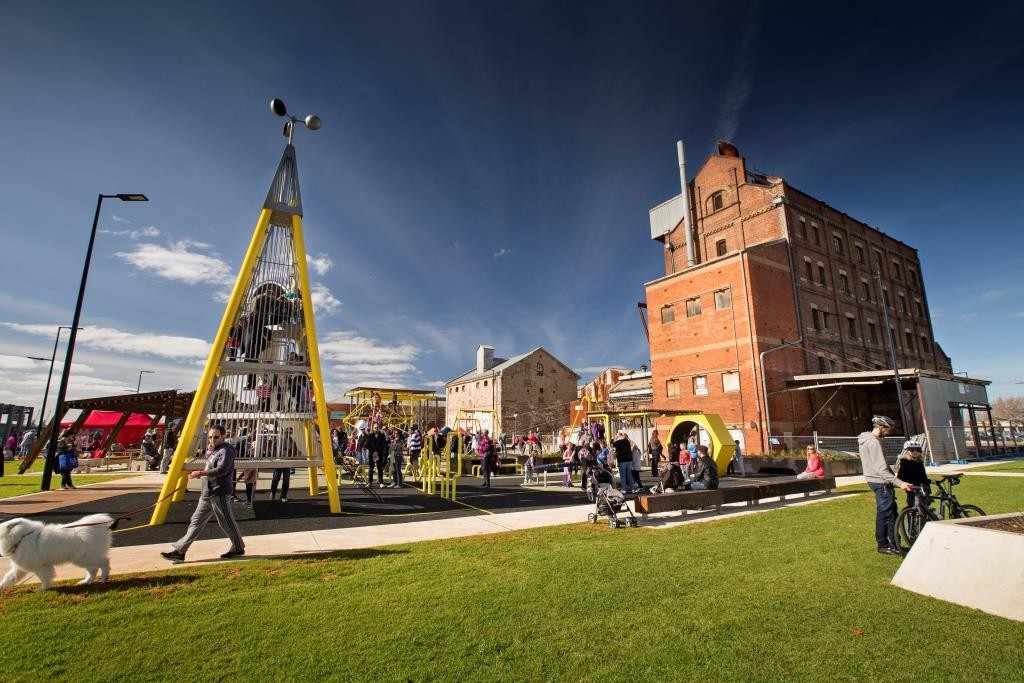 The revitalisation of Hart's Mill Surrounds has received another major accolade this year, taking out the Planning Institute of Australia's Australia Award for Urban Design in the Small Scale category.
Judges commended the redevelopment of Hart's Mill Surrounds, saying "this creative re-use of (an) industrial site that celebrates heritage is respectful of its industrial setting and incorporates a diversity of uses".
They also acknowledged the "innovative approach to open space design is a catalyst for future development, creating the framework for future development as well as redefining perceptions and experience of the area."
The win follows a string of other accolades for the project:
Australian Institute of Architects' (AIA) 2015 SA Architecture Awards, David Saunders Award for Heritage
AIA 2015 SA Architecture Awards, Urban Design category
Australian Institute of Landscape Architecture's 2015 SA Landscape Architecture Award of Excellence, Design category
A 2015 Good Design Award, Architectural Design: Urban Design and Public Spaces category
Parks and Leisure Australia (SA/NT), 2015 Award of Excellence, Major Playspace (+0.5mil) category
2014 Kidsafe National Playspace Design Award, Highly Commended Award.
Such recognition places Hart's Mill in prime position for further success at the AIA's 2015 National Architecture Awards, with a nomination in the Urban Design category. Winners will be announced at the awards ceremony on 5 November 2015.
Congratulations to ASPECT Studios, Mulloway Studio and everyone who has contributed to the revitalisation of Hart's Mill.