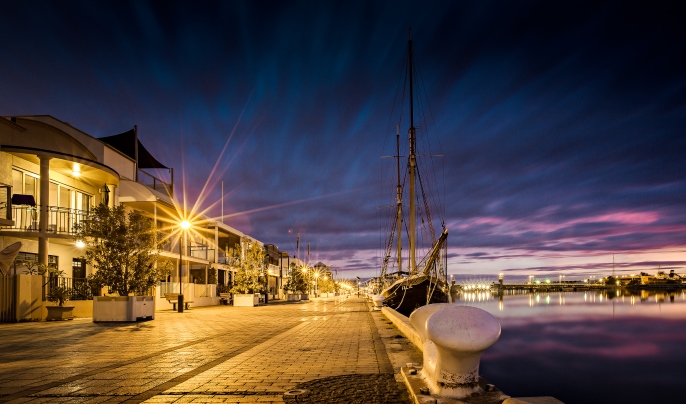 The State Government is seeking proposals for the redevelopment of 40 hectares of prime land across Port Adelaide, including 4.2 kilometres of waterfront promenade.
Acting Premier John Rau said expressions of interest would open Tuesday 7 July 2015 to plan and redevelop six key precincts.
"This is an opportunity to unlock the greater potential of Port Adelaide, and could attract up to $2 billion of investment for the State," he said.
"We are looking to local, national and international developers with the vision and experience to capitalise on the waterfront and heritage setting.
"Port Adelaide is a waterfront precinct with unrivalled redevelopment potential — offering developers the opportunity to reimagine Australia's last major undeveloped port waterfront.
"We are looking for developers who can demonstrate innovative built form with a compelling vision to enhance the distinctive heritage of Port Adelaide.
"Any proposal for the precinct will need to maximise economic benefits to the State though construction activity and job creation which supports the local community."
It is estimated the redevelopment could support 900 direct and indirect jobs per year over a 15-year construction period, followed by permanent jobs once development is complete.
The EOI process builds on the momentum and success of the Port Adelaide Renewal Project which seeks to have more people living, working, investing and spending time in Port Adelaide.
The State Government is working closely with the local community to shape the future of the Port through ongoing engagement which aligns community feedback with plans for revitalisation.
Renewal SA is seeking expressions of interest on behalf of the State Government to work with the Government to plan and redevelop six key sites: Dock One, Cruickshank's Corner, Port Approach, North West, Fletcher's Slip and Hart's Mill.
The objectives for the development are to:
Create energetic and inspiring neighbourhoods with high-quality public spaces that capitalise on waterfront settings and improve walking and cycling connections
Provide a range of high-quality, innovative built form that respects and complements the Port's unique heritage and character
Maximise economic development outcomes through construction activity and job creation
Engage the community in the delivery and leverage the strong community support for revitalisation of the area
Stimulate urban renewal by facilitating attractive investment opportunities for the private sector and deliver a return to government.
Increase population density and vibrancy of Port Adelaide.
There will be a three-stage process to identify suitable proponent/s, with Stage 1 expressions of interest closing on 1 September 2015 leading to negotiations with preferred proponent/s in late 2015.
Renewal SA has appointed commercial real estate agents, Jones Lang LaSalle as agents for the EOI process.