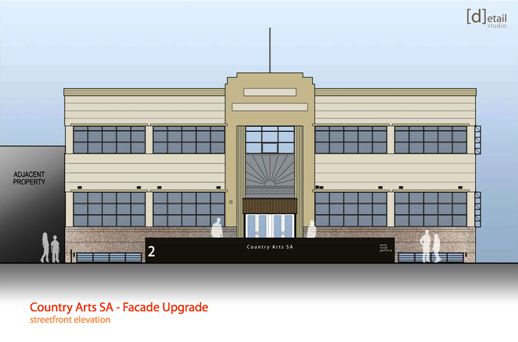 Preserving the built heritage of Port Adelaide has been identified as a priority for the local community.
Renewal SA is working with Country Arts SA to restore the façade of the building on McLaren Parade. The external works will be focusing on restoring the front façade to its original character by rendering and painting the walls and modifying windows and shading. Work will be starting on 1 June 2013 and it is scheduled to take two months to complete.
The art deco-style building was constructed in 1936 and it was the original office of Adsteam, the Adelaide Steamship Company.
The Country Arts SA building project will be followed by the restoration of the façade of the Visitor Information Centre on Black Diamond Square. The work is scheduled to start towards the end of June.