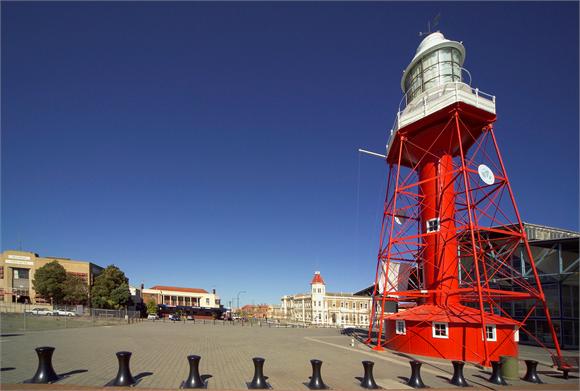 More than 4,500 people attended last year's Community Open Day, hosted by Renewal SA.
The feedback collected on the day is helping us shape the Port Adelaide Precinct Plan, which will help us achieve the project vision of having more people living, working, investing and spending time in Our Port. The Precinct Plan will guide the renewal process and is a major step towards bringing life back to the Port.
Updates on projects will be going out weekly for the next month, don't miss out on hearing how your opinions influenced the Port.
Our plan for the Business District
There were a range of ideas put forward by the public at the Open Day to revitalise and boost Port Adelaide's economy centred on making the Business District a more exciting and vibrant place to be, including:
revitalising under-used, poorly maintained buildings through rent and lease incentives for small business and cultural activities, such as art displays
attracting tourists by providing additional accommodation, refurbishing existing hotels and introducing low-cost options
bringing business investment into the area
providing more parking around the business district.
Since then:
Renew Adelaide has been engaged to help revitalise empty buildings and shop fronts. If you own a vacant shop in Port Adelaide, expect to hear from them in the near future, or visit them online.
The Precinct Planning process has generated interest from property owners and investors by proposing a clear framework for the future.
The Port Adelaide Renewal Project team will be working with stakeholders, including the Port Adelaide
Enfield Chamber of Commerce, The Adelaide Business Hub and business owners.
Renewal SA is close to finalising plans for angle parking on St Vincent Street West (south side).