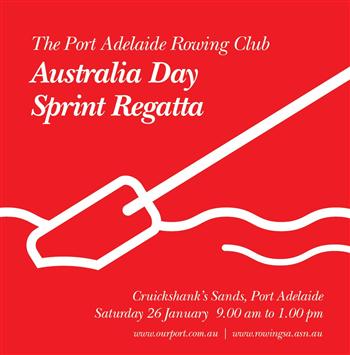 An old tradition returns to the Port.
In what will be an exciting event bringing back activity on the water of the Port, the Australia Day Regatta will host around 60 boats and run 35 events on the day.
It is hoped the Australia Day Regatta could become an annual event, bringing hundreds of people to the Port using public space and getting involved in Port activities.
Tell your friends and family, tweet about it, Facebook it and get down to the Port on Australia Day. Show your support for this exciting rowing event, supporting the reactivation of water sports on the Port River.
When was the last time you visited the Port? Make a day of it, come down and see what the Port has to offer and don't forget to bring your hat and sunscreen.
We look forward to seeing you down at Our Port.
For more information, head to the City of Port Adelaide Enfield events webpage.