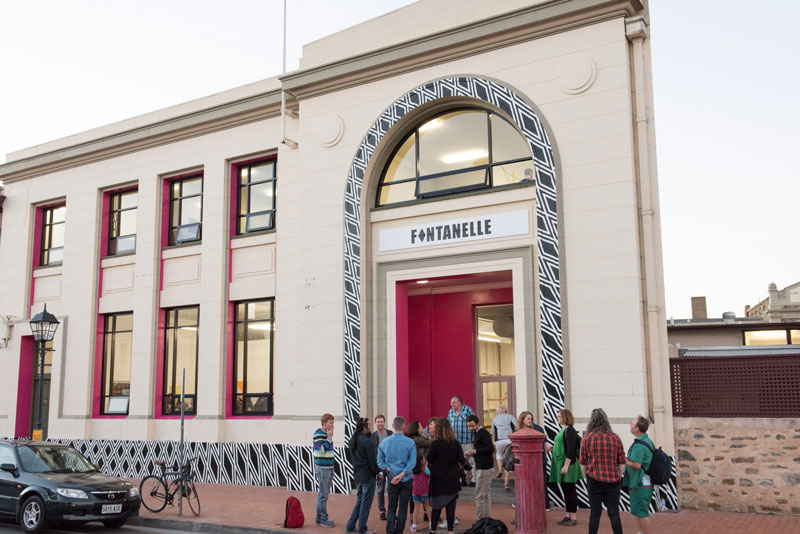 Surely by now you've spotted it (it's usually pumping!), but Drummer Boy Cafe opened its doors to the Port late last year and we haven't turned back since. They have arguably the greatest steak sandwich you'll ever taste on the menu and fabulous coffee. Make sure you swing by to try their treats.
Fontanelle Gallery also swung open its historic doors. With a rejuvenated bright façade, the old Port Adelaide Post Office now hosts a plethora of artists who no doubt will have their flair spilling out onto our streets. Be sure to make them feel welcome.
A pretty famous guy once reportedly turned water to wine. And with the abundance of water we have in the Port, it was about time the wine followed. Thankfully the folks at Korked lounge bar have answered our prayers with their quaint vino-themed garden bar on Divett Street. Say hello and grab a platter and glass of the good stuff while you're at it.