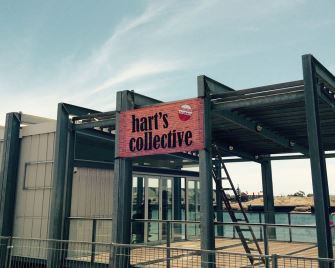 Over the past few months, Port Adelaide has seen a few significant and exciting changes in the local retail scene.
And the winner is…
The Renewal SA and Renew Adelaide Expressions of Interest process for The Annex at Hart's Mill is now over. We are happy to announce that The Hart's Collective was the successful winner. They are now open, with a unique café, retail gallery and creative workshop space. Open Tuesday to Sunday, 9am to 3pm, make sure you pop in for a coffee next time you are down at Hart's Mill.
Renew Adelaide projects
A new project, supported by Renew Adelaide and Renewal SA, has opened up on St Vincent Street. Cats in the Loft aims to develop the existing local art scene by offering low-cost retail gallery space to artists and monthly curated exhibitions.
Expressions of Interest are also currently open for four available spaces on the corner of Commercial Road and St Vincent Street. Creative retail operators and entrepreneurs are encouraged to apply through Renew Adelaide here.
Dutch Coffee Lab
Opening last week on St Vincent Street (East) near Cupboard Love Boutique, the new café Dutch Coffee Lab serves locally roasted, Dutch-influenced coffee as well as breakfast and quick lunch options. So if you're looking for a new place to try for great coffee in the Port, make sure you check this Lab out.