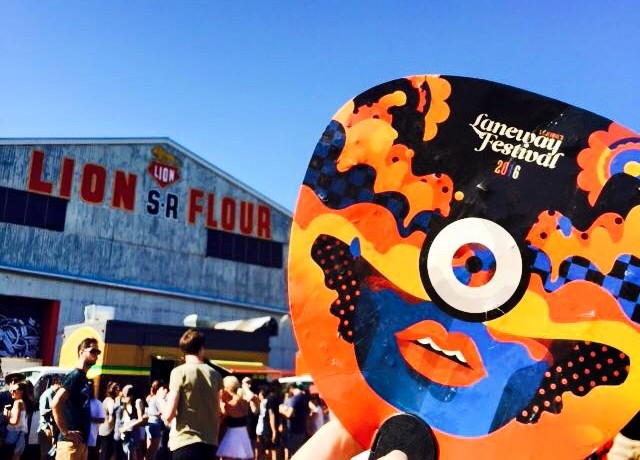 About 8000 people are expected in Port Adelaide today for Australia's premier indie music event, the St Jerome's Laneway Festival.
Urban Development Minister Stephen Mullighan said almost twice as many tickets had been sold for this year's event.
"The Laneway Festival is renowned for its adventurous lineups and locations, and so it's great that the event is playing a part in renewing Port Adelaide," Mr Mullighan said.
"St Jerome's Laneway Festival bring thousands of local and interstate visitors to the revitalised Hart's Mill, where the event will be held for the third year in a row.
"The event introduces many people to a part of Adelaide they may not otherwise visit and shows the transformation that's well underway, as well as the potential for its future.
"This year radio station Triple J is broadcasting live from the Adelaide event for the first time, providing national exposure for Port Adelaide.
"The Laneway Festival is another great opportunity to capitalise on the Government's investment, building on the success of the Port Adelaide Renewal Project which is bringing more people to the Port to live, work, invest and spend time.
"Over time Hart's Mill has evolved into a community hub with a playground, recreational space, weekly fresh food markets and a recently refurbished arts and event."
Festival organiser Jerome Borazio said they had been eagerly anticipating the return to Hart's Mill with its new grassed areas, open spaces and water views.
"The appeal of the Port is being right on the water in what was an under-utilised space that we see so much beauty in," he said.
"We take pride in transforming local urban landscapes into unique live music and art arenas and feel that the site at Hart's Mill does this very well.
"It is very reflective of Port Adelaide and is such a beautiful space to work in. We are very happy there and hope to be part of the area's future regeneration."
Local artists, restaurants and music collectives will also be at the festival, and the City of Port Adelaide Enfield and local businesses have been involved in planning the event.