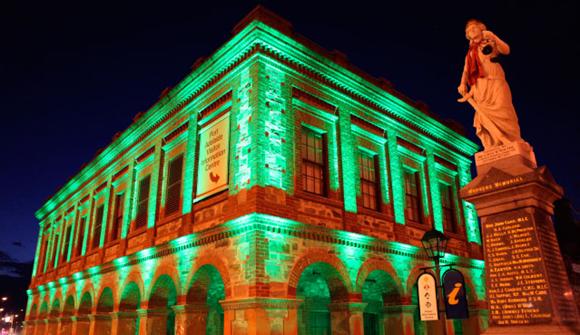 Unexpected Port grant program now open
Unexpected Port invites artists to activate the streets, waterfront and laneways of Port Adelaide through creative events, exhibitions, performances and art installations.
Funded by Renewal SA and City of Port Adelaide Enfield, grants of up to $10,000 will be available for projects that engage and enliven the Port Adelaide area between 1 January and 30 June 2014.
Arts SA is facilitating the program and further information on how to apply is available on their website. Proposals must be submitted to Arts SA by Monday, 15 July 2013.
Three new properties available on St Vincent Street
Activating unused shops featured highly in the feedback received from the Port Adelaide community at the Open Day last year. Renewal SA engaged Renew Adelaide to facilitate a program to fill unused spaces with creative and community-based initiatives.
Renew Adelaide has secured three further properties on St. Vincent Street and is now seeking expressions of interest from innovative start-ups.
Please head to Renew Adelaide's website to read the FAQs, check out some current projects and download an expression of interest form. Applications must be submitted to Renew Adelaide by close of business Monday, 17 June 2013.
And finally…
The construction of the loop path will begin on Thursday, 6 June on Jenkins Street.
Rite Price has opened in the former Woolworths location in the Port Canal Shopping Centre.
Illuminart is constantly updating their schedule of workshops, events and projects in Port Adelaide. Read more at the New Light Industrial project site.