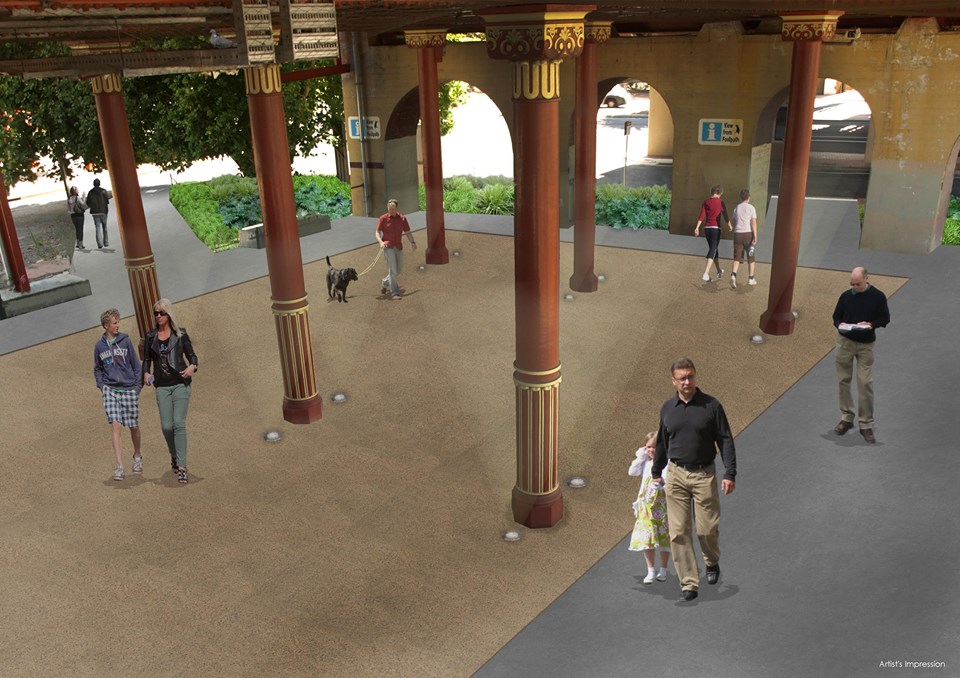 The Port Adelaide Railway Station Plaza is getting a place lift thanks to the Renewal SA Works training program! Check out this artist's impression of what the plaza will look like once the works are complete.
A total of 13 local participants are taking part — they will start in the classroom before moving to the construction training stage on site. Works are expected to take eight to ten weeks and participants will earn their Certificate II in Construction.
The plaza live training site is being delivered by Renewal SA in partnership with Carey Training and Skills for All.