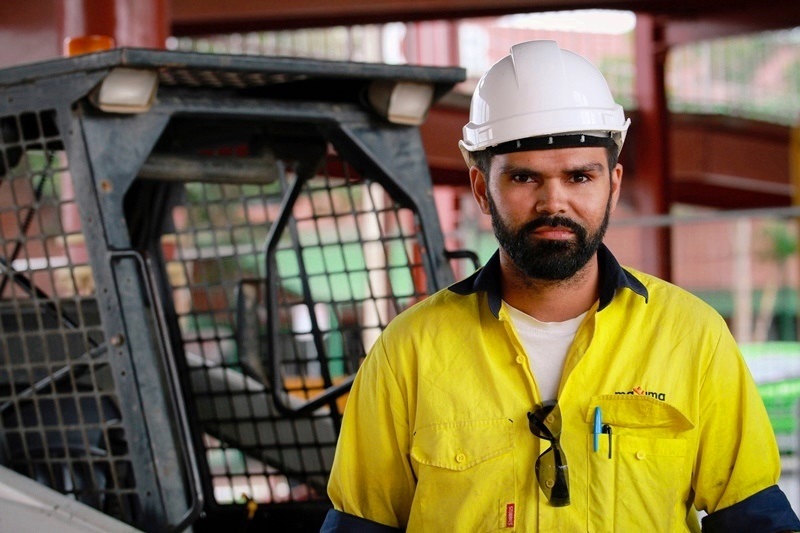 A graduate from Renewal SA's Works Program has been recognised for excellence by the Civil Contractors Federation of South Australia (CCF SA) held at Adelaide Oval last Friday.
Named Indigenous Trainee of the Year, Darren Wanganeen completed the Port Adelaide Railway Station Live Training Site with Carey Training, and was later put forward as a work experience candidate to T&J Constructions at The Square at Woodville West. Darren is now employed by T&J Constructions and working on a civil construction project at Renewal SA's Bowden development.
Darren is among seven Works Program graduates who were finalists and one of two who were winners in Friday's CCF SA awards. All seven impressed their supervisors with a positive attitude, commitment to the program and willingness to learn.
Darren was also nominated for two other CCF SA awards — Best Training to Employment Outcome, and Certificate II in Civil Construction Trainee of the Year.
Background
Renewal SA Works Program provides training and employment programs in partnership with other organisations so that local communities and individuals benefit from our urban renewal activities.
Since it began in 2008, Renewal SA's Works Program has delivered more than 4,500 accredited training opportunities with many of those going on to gain paid employment.
Anyone interested in Renewal SA's training and employment program should visit the Works Program section of the Renewal SA website.