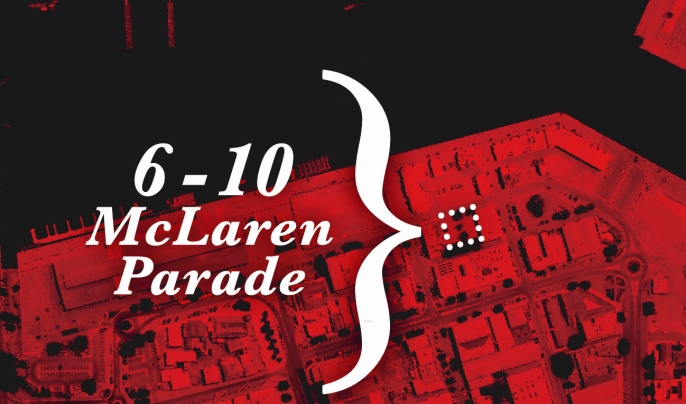 First residential release now available to developers
How's this for an opportunity! Registrations are now open for interested developers to get in early with the first residential release in the McLaren's Wharf Precinct.
6–10 McLaren Parade is only 50 meres from the waterfront and close to all the well-loved icons of our Port — the lighthouse, the markets, Customs House, Lipson St and Black Diamond Square. Remember, it's only 14 kilometres from the CBD so it has huge potential and is likely to be a highly desired site.
The 843 square metres will be developed as Torrens Titled, with two frontages available. It's a unique opportunity, through innovative residential design, to weave a contemporary urban vision into our already established character setting.
The state government's vision for Port Adelaide to become a 'living Port' is about revitalisation that celebrates the past and has hope and vision for the future. It will be a 'people place' and it is clearly shaping up to be a great place to live. Watch this space closely for news on site progress. At this stage, registrations of interest are for developers only, but we'll keep you posted when homes become available for purchase.
Three exciting store openings on St Vincent Street
Three new projects are all set to open along St Vincent Street in August.
Healthy eaters and vegetarians alike will love the whole grains and vegan whole foods at the new 'Peas & Beans', Shop 3/70 Commercial Road, opening 6 August. Peas and Beans has been a favourite at the Wild at Hart markets, so it's an exciting next step for them to set up shop on St Vincent Street.
Meanwhile, down at number 166, Honeybee Cycles will open a new bicycle shop and hire service. Keep an eye out for their community biking activities too!
And Poppy and the Wallflowers will soon share space with One Seed handcrafted botanical perfume who are opening a new studio to create and sell 100% natural perfumes.
So Port Adelaide is the place to be on August 1. If you head down between 6 and 9pm you can have a drink, help staff celebrate the launch of their new shops and also enjoy the SALA event, '7 Rooms' involving Forge Creative Warehouse.
Thanks to Renewal SA's partnership with Renew Adelaide, we are seeing St Vincent Street come back to life, with great new short-term projects joining the long standing icons like Mayfair Bakery in a compatible blend of old and new.
More than a playground
If you're looking for a cool place to take the kids that's a bit different to other play areas, check out the new playground next door to the old Hart's Mill Flour mill. The mill was functioning until the early eighties, so the idea for this playground was based around the workings and processes of the mill, from the delivery of grain until the flour left the mill via the rail line.
A series of custom-designed lettering structures are woven throughout the play space, highlighting the key phrases of the milling process. Beginning with 'wheat' and working through 'sieve', 'blend' and 'purify', it naturally ends with 'flour'. The play equipment continues this idea of process with concepts such as rolling and delivery.
As the milling process continually rises and falls through the mill, the elements in the play space mimic this with a continuous thread to link all the elements together.
The existing rail line is still there in its original state around the side of the building as a reference to the past and the site's important role in Port Adelaide.
The playground is now open every day on the waterfront at Hart's Mill and there's some handy parking available off Mundy Street.
The playground was constructed as part of Our Port's $2.2 million redevelopment of the Hart's Mill waterfront area.
nannySA Pre-employment Program
Renewal SA's Works Program proudly supports training and employment initiatives for local people.
The nannySA Pre-employment Program is being delivered at Our Port in partnership with Western Futures, ENHANCE Recruitment & Training and Skills for All in Regions.
Specifically targeting local people aged 18 or over within Port Adelaide and surrounding suburbs, who have with a current First Aid Certificate (HLTAID003) and background in childcare, caring, aged care, disability or youth, this program will:
provide real employment opportunities with nannySA, Green Shoes – Mobile Event Creche Services
deliver industry specific training, designed in partnership with nannySA
provide Mandatory Notification Training and Police Check.
This program will commence on 25 August 2014 and run full time for one week.
For more details on the information session to be held on Thursday 14 August 2014, please click here.
A changing Port
Renewal SA is prioritising a series of infrastructure works in line with the Port Adelaide Precinct Plan. These works will increase public open space areas, restore historic buildings and activate Port Adelaide for both locals and visitors.
Flour & Packing Shed Works
The roof on the Flour Shed has been replaced, so the building is now watertight. Hooray!
At the beginning of August, Renewal SA will commence work to reglaze windows, paint the façade and replace the entrance door of the Mundy Street façade of the Packing Shed. So it's busy, busy, busy.
Renewal SA understands the importance of ensuring that any works done are in keeping with the history of these heritage buildings and has engaged a heritage adviser before commencing these works.
Loop Path Works Program Pocket Park #2
On 30 June 2014, seventeen trainees got started on the Renewal SA Loop Path Works Program. They had one week in the classroom before getting straight into the live on-site training on 7 July. Trainees are participating in the construction of a pocket park on the north-western corner of the Loop Path with grass, a drinking fountain, a bin and seating.
Successful participants of the program will receive a Certificate II in Civil Construction — a valuable qualification that will help them get further employment.
Upcoming events at the Port
7 Rooms SALA Opening Night Street Party
1 August 2014
To celebrate the opening of SALA and the 7 Rooms exhibition held by St Vincent Street businesses, Renewal SA is hosting a Street Party. There'll be live music, refreshments and nibbles as well as great art and great fun. So come along, support our local artists and buy a memorable piece of art that you can cherish forever.
15 local artists are working together for this collaborative exhibition held in seven businesses along St Vincent Street. These businesses will host painting, sculpture, ceramics, drawing and photography exhibitions across 7 Rooms. Visit Forge Creative Warehouse, Red Lime Shack, Poppy and the Wallflowers, Mayfair Bakery, Honeybee Cycles and more!
Surprising Sundays
3 August 2014
For a day of family fun and exploration come down to the Port from 10 am to 1 pm, and see if you can find the 'hidden' activities staged at three different locations around Port Adelaide.
Get your photo taken with your favourite cartoon character, look out for the biggest bubbles you'll ever see and maybe you'll find something cool to make at the newest community space on North Parade. A day of discovery awaits!
Corporate Cup
Starts 14 August 2014
Did you know that the 'be active' Corporate Cup will be following the Loop Path as their official route?
Adelaide's biggest weekday fun run/walk event will use the western arm of the Loop Path as a great way to help improve fitness, team building and office morale… enter now!
Wild at Hart markets
Every Sunday 9 am – 1 pm
The Hart's Mill market space is now home to the Wild at Hart fresh food markets, run by local proprietor, Steph Taylor. Featuring around 20 local stalls with organic and rustic produce as well as delicious coffee, it is a market with "thoughtful produce for mindful people". The markets are open every Sunday from 9am to 1pm on the waterfront at Hart's Mill.
For more information on the markets or if you are interested in being a stallholder, please contact Steph on [email protected] or visit their Facebook page or website.