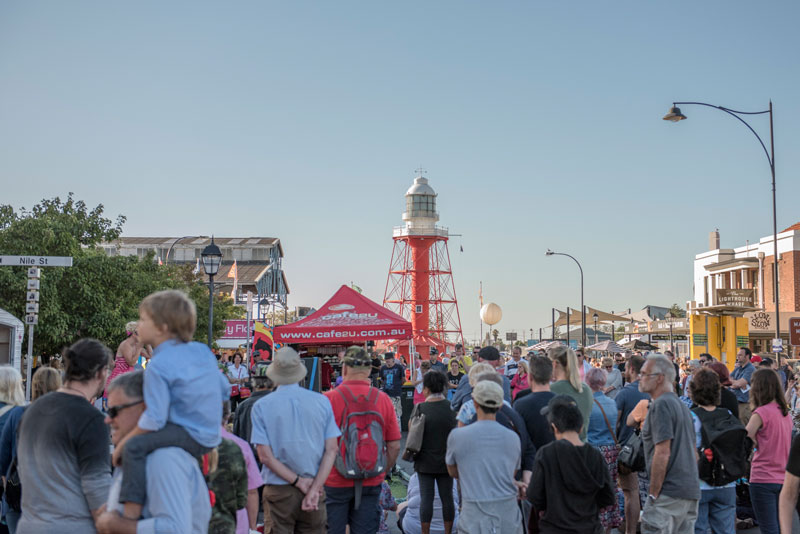 Since the start of the year, the streets have been buzzing with activity from the stunning Port Waterfront Boutique Markets pop up series, the music prowess of St Jerome's Laneway Festival, the colour and excitement of Flotilla For Kids, turning back time with The Port Rocks festival and of course, Fringe; especially the wonderful Port Fringe street party that brought hundreds to our streets to enjoy the magic we have to offer here in Port Adelaide.
Wow! But it's not over yet. There's plenty more coming even leaving the crazy season.
Wonderwalls is on its way in all its glory.
We've also got four free and incredible Opera Factory Workshops thanks to Co-Opera in partnership with Renewal SA and City of Port Adelaide Enfield; training one and all in the art of singing, dance, theatre performance and instrumental music. Remember: Shakespeare said "All the world's a stage." Let this help you make it yours!
The Lighthouse Coastal Marathon is on again, raising funds and awareness for Bravehearts, a charity which aims to educate, empower and protect Australian children from sexual assault.
There are also exhibitions at ASSP Gallery, Black Diamond Tattoo and Glitch Art Space and plenty more to keep you busy and entertained.