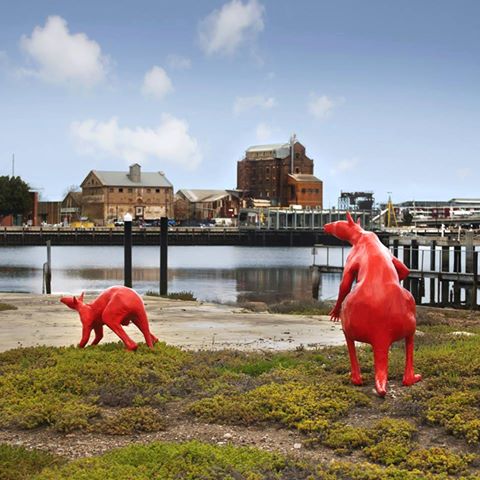 Have you spotted the big red kangaroos on the north side of the Port River yet?
They're part of Renewal SA's Unexpected Port arts program and were created by a local group called The Artist Credit Union.
This installation aims to showcase the types of animals which once lived in Port Adelaide and bring them 'back to life'.