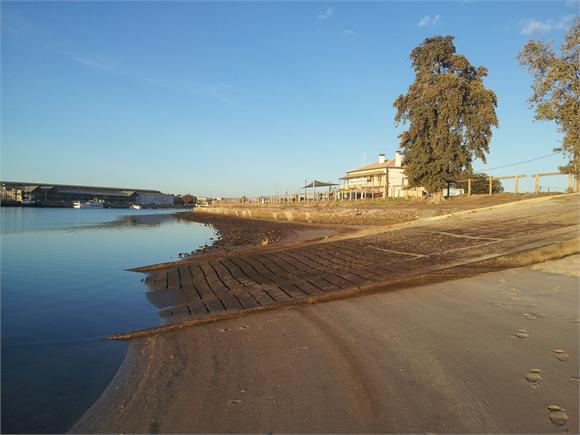 Community requests to repair the Birkenhead ramp have been actioned as part of the Cruickshank's Corner reactivation. The refurbishment provides a safe platform for launching kayaks and sailing boats into the Port River.
Geoff Worsley is one of many community members who are keen kayakers and now have the opportunity to explore the upper and lower reaches of the Port River, including the occasional detour around Garden Island to see all it has to offer.
"If you throw a fishing rod on, particularly this time of year, you will catch some salmon trout and if you are lucky, some bream and maybe a mulloway. It's a good area for family as there is very little boat traffic," Geoff said.
With accessible parking and fishing facilities, Cruickshank's Corner continues to grow and become a prominent attraction in Port Adelaide.