The Port is one of those places that people want to keep coming back to. The ambience of Hart's Mill — with its wide walkways and waterfront position — makes it such a great spot for an event or festival. Already we've seen the area come alive with music, art and family fun.
Renewal SA has made the following venues available for the community to hold public events:
Lighthouse Square – outdoor
Hart's Mill Lawns – outdoor
Hart's Mill Market Space – outdoor
Flour Shed – indoor
Click the map to view in a larger size: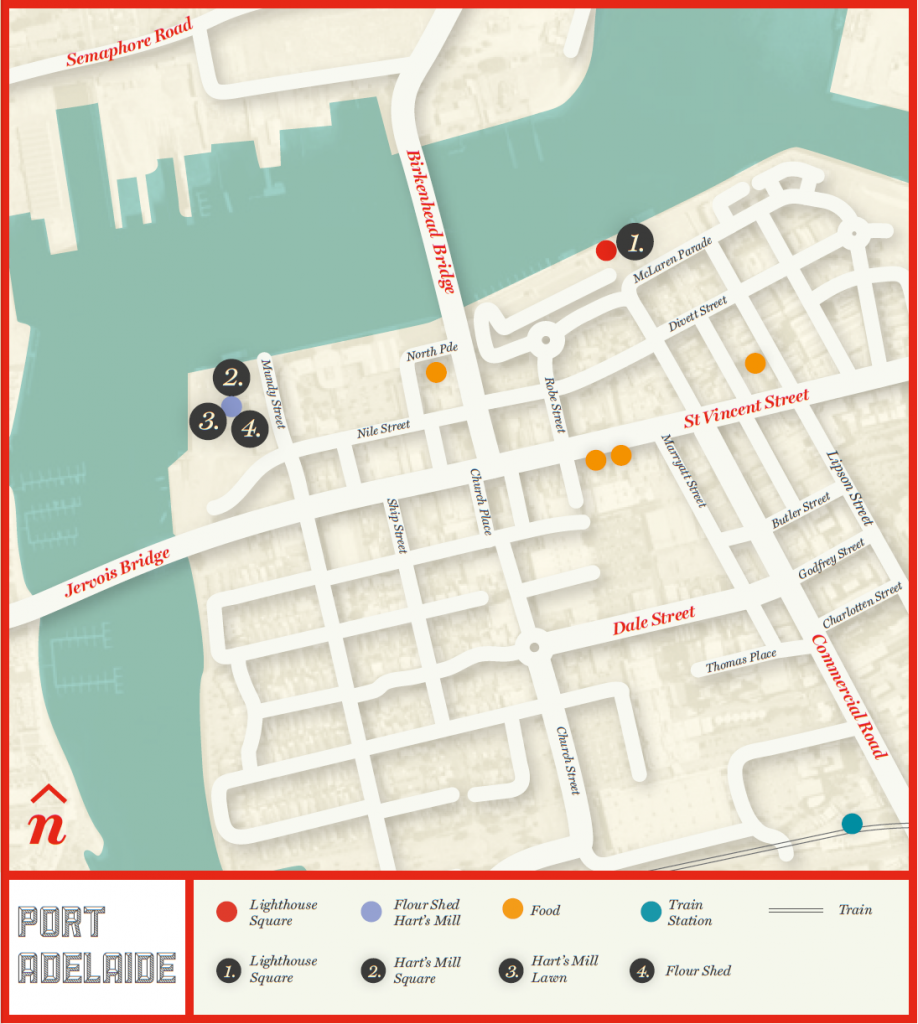 Although these are not available for private functions, you can contact City of Port Adelaide Enfield for a list of venues for private function hire.
We also require hirers to hold insurance to the value of at least $20 million for any one incident.