Special notice: Limited bookings
In light of the current limitations on outdoor and indoor gatherings in response to COVID-19, bookings for our venues will be assessed with regard to any relevant density and management requirements that may be in place.
Please visit the Government of South Australia's COVID-19 website for current information regarding restrictions and responsibilities on activities and gatherings before submitting a Venue Expression of Interest Form.
---
The Port is one of those places that people want to keep coming back to. The ambience of Hart's Mill — with its wide walkways and waterfront position — makes it such a great spot for an event or festival. Already we've seen the area come alive with music, art and family fun.
Renewal SA has a number of facilities and venues available for public events. The following venues are available for community use:
Lighthouse Square (outdoor)
Hart's Mill Lawns (outdoor)
Hart's Mill Market Space (outdoor)
Flour Shed (indoor)
Click the map to view in a larger size: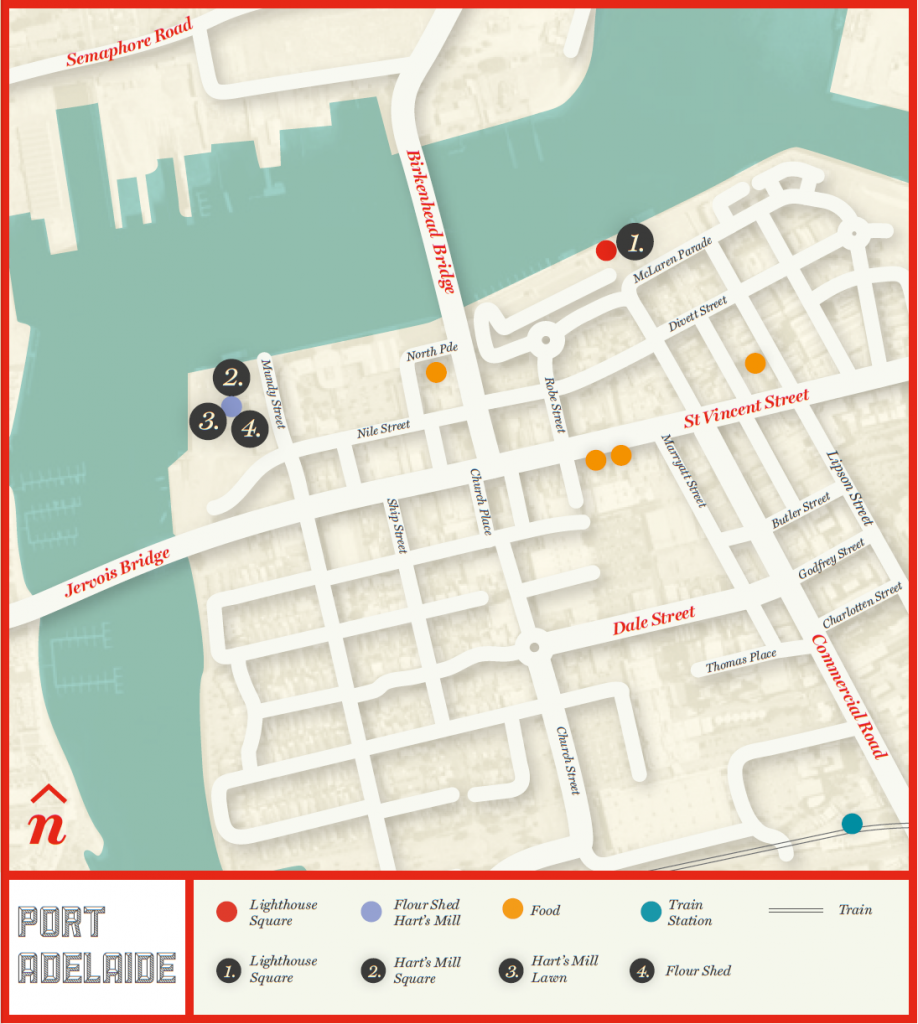 Although these are not available for private functions, you can contact City of Port Adelaide Enfield for a list of venues for private function hire.
We also require hirers to hold insurance to the value of at least $20 million for any one incident.