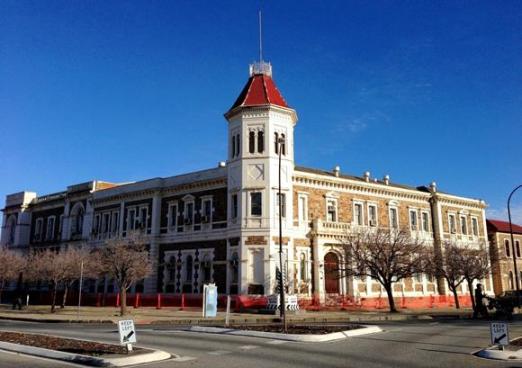 Preserving the built heritage of Port Adelaide has been identified as a priority by the local community.
Renewal SA has partnered with the owner of the iconic Customs House building to undertake external building upgrades, which are expected to start next month. The works will include painting and masonry repairs and other sundry restoration works to return the building's façade to its former glory.
The Port Adelaide Customs House was constructed in 1878–79 and was designed by Colonial Architect, George Thomas Light. It originally housed the Marine Board, Surveyors and Harbour Master as well as the Customs Office.
The Customs House building upgrade is part of Renewal SA's early activation works, jointly funded by the state government and City of Port Adelaide Enfield.
Three businesses opening on St Vincent Street
The first one to open its doors is Everything Coconut, which has started trading this morning — so head down to 168 St Vincent Street for a wide array of coconut products!
The two other businesses are Lily and Tulip which specialise in children's clothing, toys, homewares and accessories, and The Forge – Adelaide Camera Hub which will allow photographers to work in a creative and professional setting while developing their skills. The Forge will also include a gallery space for the community and visitors to view and buy art works.
Renew Adelaide is working in partnership with Renewal SA to activate unused commercial spaces in the Port.