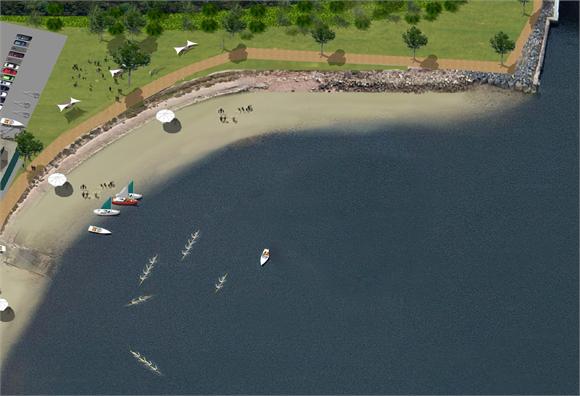 Just in time for summer, rowing and yachting enthusiasts will receive an early Christmas present with the reactivation of the Port River waterfront at Cruickshank's Corner.
With completion set for mid to late December, families and community groups can use the facility to launch their sailing boats and kayaks into the Port River, a perfect opportunity for a family fun day on the Port attracting people back to the area.
A key community group that will utilise this space is the Port Adelaide Rowing Club who will use the sands to host a regatta on Australia Day 2013.
Cruickshank's Sands is the first in a series of Port Adelaide projects being delivered over the next 12 months…. Watch this space!