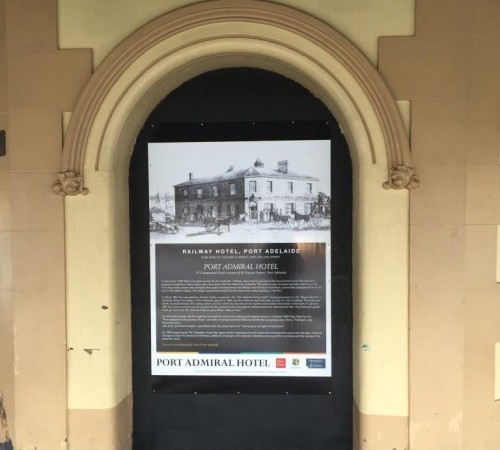 Local icon the Port Admiral Hotel has recently sold and will be reborn as a vibrant gateway to the Port. This iconic building will be undergoing extensive renovations to create three ground-floor business opportunities and restore the personality of this historic site.
The new owners, Taperoo couple Alison Sloley and Adam Freeman, are looking at creating a retail space, a corner bar/hospitality offering, a shopfront on Commercial Road which could be home to a much needed fish and chip shop and top-level holiday apartments.
Renewal SA and business attraction partner the Adelaide Business Hub worked together with the new owners as they made their way through the purchasing process. We were able to assist with providing local business knowledge and work through their business plan to strengthen their offer. We also acted as facilitators to support the purchaser's end vision for this building and ensure that it is in keeping with the Precinct Plan, respectful of the building's heritage and reflective of the surrounding precinct's character.
Keep an eye on our Facebook page for more information as this exciting project progresses and if you are interested in leasing a space in this highly visible and iconic space, please visit the Port Admiral Hotel website.