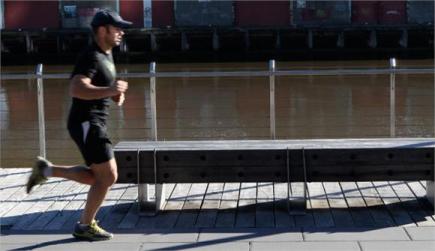 Our Port is full of exciting announcements and activity this week.
Loop Path
The construction of the loop path is due to commence in June and be completed by the end of 2013. The 2.2 kilometre path will run on the waterfront of the inner harbour, west of Birkenhead Bridge. The path is part of delivering community access to the river and expanding healthy lifestyle options in the Port.
Illuminart's new Projectroom in Port Adelaide
The nationally renowned arts organisation is making the Port its home by taking over an unused building on North Parade and turning it into a project space, where they'll be making and exhibiting artwork by illumination and moving image artists.
Illuminart design and create specialised forms of projection art, including architectural projection and large-scale building projection with animated narratives.
As well as the series of events and workshops taking place in the Projectroom, they will be installing work and artists in other spaces around the Port to enliven the area and provide a new experience for families and visitors.