Port Adelaide will once again become a giant, interactive canvas with the return of the hugely popular Wonderwalls street art festival in 2017.
This year we'll see more art unfold from huge international names such as Fats, Inti, Natalia Rak and Telmo Miel, as well as plenty of exceptional local artists, transforming the Port into an open air gallery with large scale murals, artist talks, live art, guided tours and entertainment during the free three-day festival.
The Wonderwalls Festival brings together the best mural artists from around the world and is presented by Renewal SA and artist collective The Hours and project managers Verb Syndicate, together with City of Port Adelaide Enfield and art suppliers Ironlak and Taubmans.
Festival map
With so much to see and do in just three days, we've helped you figure out your every move with our Festival Map.
The map features not only this year's who, what, where and when, but also pinpoints the hot spots from Wonderwalls 2015.
There will be plenty of maps from the opening day of the festival, or alternatively you can print it off and bring your own!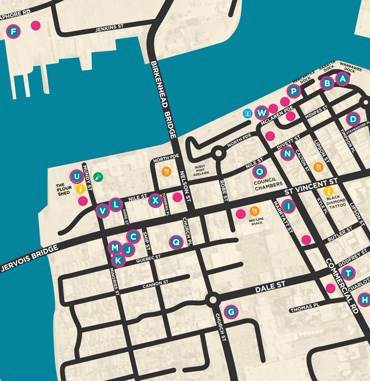 Wonderwalls mobile phone app
Paper maps not your style? We've got you covered.
Download the Wonderwalls Port Adelaide app from the App Store or Google Play for an interactive experience.
With an in-built map, your mobile phone will not only go off when you're in the zone to see a stunning mural, but it'll give you a little rundown of the artists too. Plus keep all your extra event info in one spot.
Try the virtual tour guide by downloading the app from:
App Store – Compatible with iPhone, iPad, and iPod touch. Requires iOS 9.0 or later.
Google Play – Compatible with Android phones. Requires Android 4.4 and up.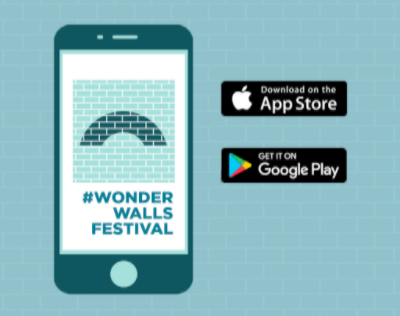 Get social
We always love seeing what you're up to in the Port, but Wonderwalls Festival is something special.
Share the love by making sure you're using the official hashtags:
#WonderwallsFestival
#OurPortAdl
Also tag us directly in your pics using:
@wonderwallsfestival
@ourportadl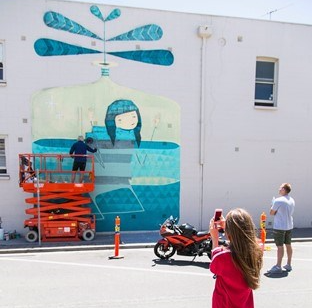 Program of free events
Friday, April 21
Saturday, April 22
Sunday, April 23
More information
As more event details become available, we will update everyone on our website, Facebook, Twitter and Instagram.
See the latest news post, media release or the 2015 event photo gallery.
Artist line-up
Telmo Miel, Inti, Natalia Rak, Amanda Lynn, Fats, Georgia Hill, Merda, KAB 101, Masika126, Sam Songailo, Jake Logos, Claire Foxton, Elizabeth Close, Zedr, Fortrose, Jimmy C, Numskull, Muchos, Brigid Noone, Cam Kerr, Epyk, Fuzeillear, James Dodd, Josh Smith, J2SKE, Mimby Jones, Mimi, Rick Hayward, Sam Brooke and Vans The Omega.
Past work from a selection of artists